As a yoga teacher, sustainability enthusiast, and certified holistic health coach, I believe in a global approach to health — for body, mind, spirit, and planet. From nutrition to non-wasteful consumption, I want to show you how all sustainable health practices go hand-in-hand.
If you practice a mix of mindfulness, kindness, and gratitude, you'll learn to value your physical wellbeing. You'll want to take care of your body, not only by pumping iron or practicing asana, but also by nourishing yourself with nutritious food. This translates to organic and ethical eats, plus choosing products that don't contain threatening ingredients. You'll soften your carbon footprint simultaneously.
It's all connected, and every small shift makes a difference. If your healthy habits exist harmoniously, that mysterious state of sought-after "inner peace" comes naturally.
When consciousness meets compassion, wellness is not hard work, and holistic health can be sustainable, simple, and sweet.
My mission is…
to demystify the connections between various wellness realms, from nutrition to namaste to non-wasteful consumption
to teach you how you can nourish yourself sustainably, while nourishing the sustainability of our planet in the process
to guide you to release deprivation and judgment, and to show you how health and wellness can be both fun and feasible
to support your happy, healthy balance through simple lifestyle swaps and small stretches, both literal and metaphorical
to enhance the amazingness that is already within you as you make your own physical, emotional, and spiritual self-discoveries
Sound awesome? Learn more about my specific services.
I started training with Sasha in mid-2012. I had been to another yoga studio a dozen or so times but was very early on into my yoga practice. Immediately upon meeting Sasha, I noticed her positive energy and spirit. I trained with Sasha for about 3 months before the studio closed but I can honestly say that those 3 months with Sasha turned me into the yoga practitioner I am today. Sasha taught me how to breath, how to focus and how to listen to my body. Prior to my work with her, I was truly just going through the motions. I have since lost over 8 pounds and regularly do yoga now from 4-6x per week. Without Sasha's amazingly positive influence on my life, I would not be in the shape I am today nor would my mind be so calm. Although I will never be able to fully pay Sasha back for the positive influence she was on my life, I wholeheartedly recommend her to others in the hope that someone else will benefit from her great training and teaching methods in the same way I have.
I am so grateful for everything Sasha has done for me. After trying several therapists, medications, and remedies, I had started to lose hope that my life would greatly improve. She has really been the only person to truly help me and point me in the right direction. She did such a great job of guiding me there and providing me with an abundance of resources to explore on my own. Because of her, there has been a major positive change in my life. I always greatly appreciated her patience, attentive listening, ability to relate, and the fact that I knew I could always depend on her for support. She specialized and personalized the [coaching] sessions to meet my needs while proposing various ideas and perspectives during our discussions. Sasha was there for me not only as a health coach, but also a friend. I am so thankful to Sasha for initiating such a momentous transition in my life.
Sasha's newsletter is so consistently relevant and relatable! In recovery and elsewhere I have read or learned about so many of the concepts she touches on but in her words they sound so much more practical, and attainable. She has a gift. Keep up the great work and keep putting Sasha's message out there. She is helping me, and many others I am sure!
Thank you for your lovely passages… my heart literally burst open upon reading it – it's nice to know I'm not alone. That no matter what I've felt or am feeling, there's others like me… Your courage and bravery continues to amaze and inspire me… Pure admiration & love upon reading your monthly newsletter… Thank you again for all the work you do on [your newsletters] each month – it's truly amazing to see your dedication & willingness to open your heart & mind so fearlessly. You tech me all the time! Thank you as always for writing such thought provoking, insightful newsletters!
Sasha is one of the most authentic teachers I've worked with. She's engaging and fun, but honest and strong. I feel safe and supported in her class. Always!
In Feb 2014, I decided to do a complete lifestyle overhaul. My coaching sessions with Sasha were instrumental in keeping me on track and upbeat even when things were difficult. I looked forward to our weekly meetings and the incredible resources she shared with me. Looking back a year later, I know the reason I've been able to keep it up is because she helped me set the groundwork for optimal health and well-being. I am forever grateful for the guidance she provided and the friendship we will share for years to come.
Thank you Sasha, the vibrations from your [newsletters] adds energy to my day.
Sasha is wonderful to work with in any capacity. She has a gentle, fun, nonjudgemental approach and genuinely cares about her clients. I would recommend her wellness and yoga services to anyone looking for a positive, effective change.
I met Sasha as a colleague, befriended her as a fellow Brooklyn yogi/music-lover, and now follow her as a trusted source of information, inspiration, and support. Her guidance is insightful and balanced, never judgmental or preachy. I know I can trust Sasha to recommend beyond just "the right" or "the best" thing to buy/eat/do, but the one that will most closely align with my personal goals and preferences. From recipes to playlists to yoga modifications that will work best for my body, I am always comfortable turning to Sasha and always delighted by the perspective and wisdom that she offers.
Sasha is an incredible teacher and truly cares about her students and their wellbeing. Her classes always make me feely really safe; she focuses on listening to the body while giving tangible steps to go deeper in to your individual practice. She's also a genuinely thoughtful person, and knows a ton about achieving better overall health regardless of where you're at. Sasha really is a rare unicorn that does it all and her work will make you feel AMAZING!
The most unique aspect of Sasha's teaching is the warm, inviting space she creates. Challenging poses can often feel unnerving in a group setting, but Sasha offers individual direction and encouragement throughout. "It's ok if you fall" can often be heard. With Sasha, class is never just about the movement. She continually brings mental awareness and intention back to the practice and offers methods that translate to daily life. 'How can you find a little more openness in this pose' leads to 'where can you find space to be a little more accepting of your own imperfections.'

Sasha is an attentive, very knowledgeable and caring yoga teacher. The best part? She can be leading you into the toughest yoga pose you've ever tried, but you won't even notice because how quirky and funny she is! She makes yoga approachable. On top of it, she is a seriously talented avocado toast and breakfast bowl maker. Sasha's classes are on the slower side, reminding you to slow down and really get into being present in every post. Not to say it doesn't feel like a workout – it totally does, as I found that when I slow down, I pay more attention to engaging the right muscles. Her class soundtracks are one of the reasons I keep coming back as well. Bottom line: if you like to keep it real and soulful, Sasha is your girl – whether it's yoga or holistic nutrition!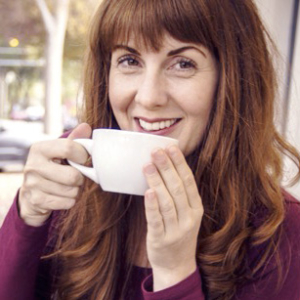 Sasha has many amazing qualities, but if I were to have to pick one word to describe her, it would be FUN. She simply brings her exuberant energy to everything she does – teaching an awesome yoga class, guiding a client to make the best choices for her life, cooking a fabulous plant-based meal, hosting a get-together, and flying high in acro yoga. I'm particularly fond of her yoga class, where she not only shows up with her enthusiastic smile but is extremely knowledgable about alignment and gives perfect cues as to how to adjust the body in each posture. I've been practicing yoga for just over a decade and have enjoyed many teachers throughout my journey but Sasha is hands down one of the best! I certainly miss her teachings since I've moved away from NYC. Blessings to Sasha and all who get the opportunity to work with this talented healer.
Sasha did a skillful job of breaking down the poses as we continued through our asana. The class did not appear to contain any beginners, but her precise instruction and easy way of giving less advanced modification options made it accessible and enjoyable for all levels. Her cheerful, enthusiastic, and friendly manner could certainly put new students at ease… In the darkened room, I felt the stresses of the day melting away after Sasha's class.
Sasha has changed my life. I have never told her that in between her newsletters, I keep the latest piece of wisdom she has shared in my inbox-and I read, and reread it, until her next newsletter comes out. She gives me strength, hope and wisdom during the times when I need it most. Through my own battles with food, my blossoming spiritual journey, my growing self love & self trust and finally, my latest mountain to climb, a Crohn's diagnosis. It's remarkable to me, often to the point of tears, how similar Sasha's pathway is to mine. I went back through some of my favorite texts between her and I, and wanted to share 2 I'd sent to her: "I love the idea of taking a deep breath, closing my eyes & saying to myself, I have enough. I have enough. That brings me so much peace, comfort & hope." "I read this quote & teared up! Thank you for your lovely newsletters Sash, I carry the wise words & stories with me often as I go throughout my days xxoo 'Imagination is the door through which disease as well as healing enters.' I want to thank you dear Sasha for all the work you do, not only for your readers and friends, but for yourself. I believe I am one of many who's life you have impacted in very profound ways. I never thought, as many of the best blessings in life are delivered to me, that our friendship beginning in grad school could have taken me so far. I feel like there is an invisible cord, strong and mighty, running from my heart here in Minneapolis to you in Brooklyn. Needless to say, I love you girl! Thank you to the readers, the friends, the family, the musicians, the yogis, the healthy food lovers, the photographers and all that have inspired input into this journey and newsletter. I want to meet you all! "To the soul, there is hardly anything more healing than friendship."